Associated Computer Solutions
Sharon, CT 06069
Tel. (860-364-2233
Email - info@acscomputerpro.com
Local, Professional, Computer Support For
Business & Home

Local, Professional, Computer Support For Business & Home
36 New Street
Sharon, CT 06069
Tel. (860) 364-2233
Email: support@acscomputerpro.com
Associated Computer Solutions
LINKS
The links provided below are for connecting to recommended sites for downloading specific applications. Some of the sites are listed under malware and virus removal. If you are working with ACS you may be directed to this page to download the latest version of software. These are links to vendor's sites so the software licensing is through the vendor and ACS assumes no liability for use of the software. Please click on the company logo to be directed to their site.


Malware & Virus Removal
Maintenance
Tools
ACS recommends the following malware and virus removal software. As with all malware removal software it is advised to use the software as recommended by the vendor and to carefully review any quarantine or removal of found issues. Should you need help with malware or virus removal please contact us for support. With the exception of Anti-Virus software, it is recommended you use the free version of the software. The tools listed below should not be used in place of an Anti-Virus program like Norton 360 or Eset Nod32.
Malwarebytes is a comprehensive malware removal tool. When installing make sure to choose NOT to install the pro demo version as this will cause Malwarebytes to run continuously in the background. Make sure it does an update prior to running the scan.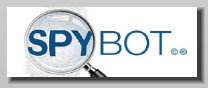 Spybot is also a very comprehensive program. Again be sure to run updates prior to running any scans. Full system scans are recommended for all programs.
This program takes very little time to run but does an excellent job of finding malware. Should this program find issues, it is recommended you also run one or more of the programs listed above.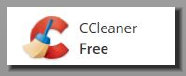 CCleaner is a tool that removes temporary files and cleans your harddrive of unwanted files like cookies and temporary internet files. The free version is recommended. The program once loaded should be run with the default settings.
Defraggler is a defragmenting tool that takes fragmented files and puts them back together as well as condenses the harddrive structure.
************* ALL TOOLS ARE TO BE USED AT YOUR OWN RISK, IF YOU ARE NOT FAMILIAR WITH USING THE TOOLS LISTED BELOW YOU SHOULD CONTACT ASSOCIATED COMPUTER SOLUTIONS FOR SUPPORT PRIOR TO USE ***************
Recommended Paid Anti-Virus Programs

Fairly new in the market, Eset is fast becoming one of the strong leaders in Anti-virus and Anti-malware. The recommended product is Nod32 or Eset Smart Security software.
Norton is has been around for a long time. The Norton 360 product is a comprehensive suite of tools that along with Anti-virus software help to keep you computer tuned up.